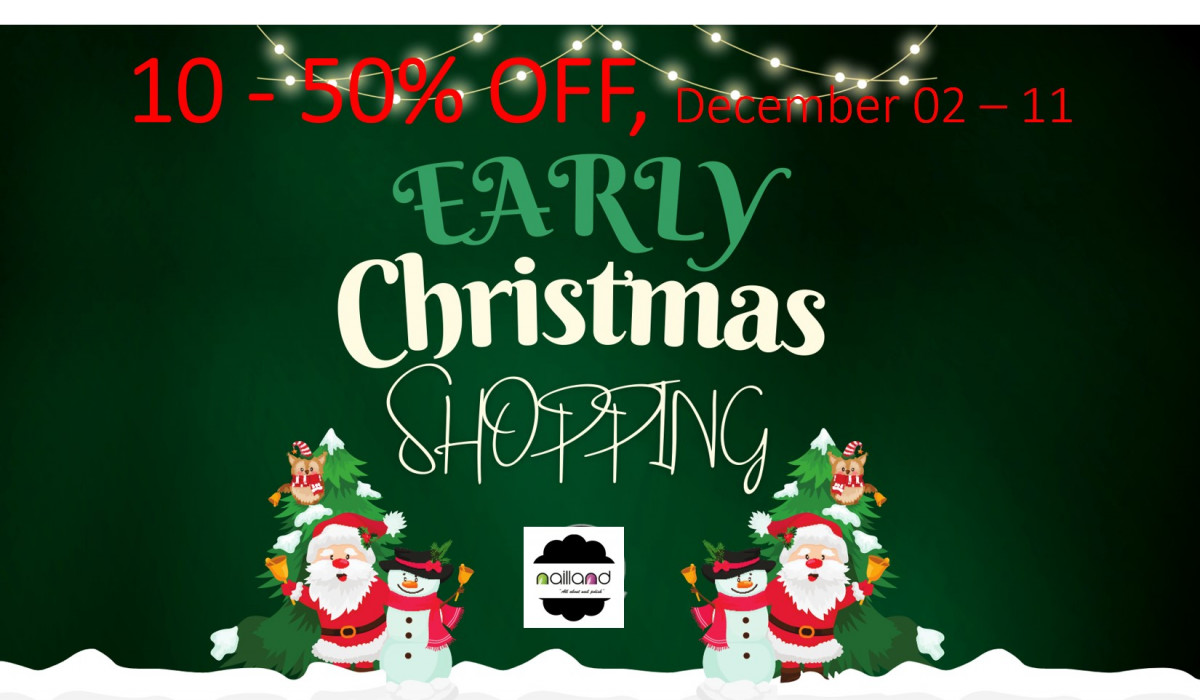 Nailland Early Christmas Shopping! December 02 - 11!
All brands/products are 10%- 50% OFF (except some of the latest collections and shades)
We will send a FREE MYSTERY POLISH brand for the orders over 150 €
You could also combine your DECEMBER PPU order during this christmas promotion
There is no special code to apply , you will see the discounted prices on our web.
It can be applied retrospectively
Have a lovely christmas shopping!
#naillandhu #nailland #christmasnails #christmassale #promotion #sales #nailart #indeipolish #ppudecember #ppu