EN : 
You could make a reservation for product(s) at our website now, without paying shipping cost! You could use this reservation possibility for two reasons :
a- if you want to combine your orders and do not want to pay shipping cost double or
b- If you want to get free shipping as total of your orders
To make any reservation order, you just need to follow these steps :
1- Reservation order is exactly same as normal order. You just process with your order till "shipping" part and there you will see :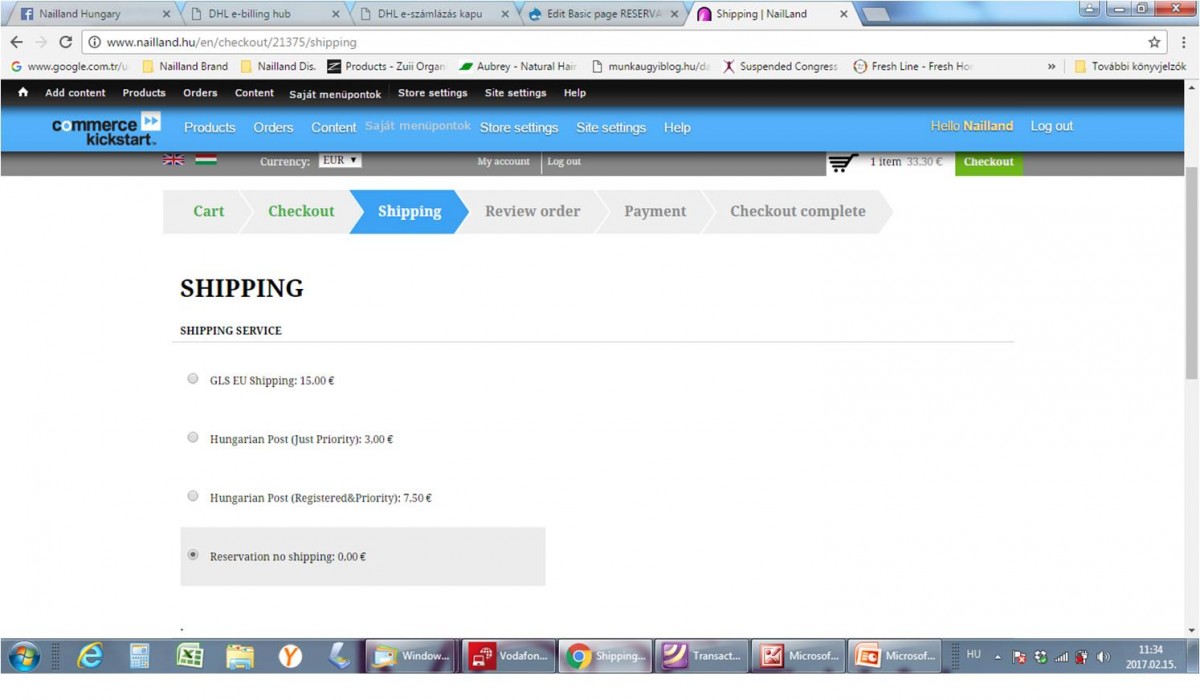 And you will choose "reservation no shipping ".
2- You will continue to "payment" part and complete your check-out
3- After we receive your Reservation order, we will prepare it and change the status of your order to " Reserved". It means your order is confirmed and reserved for you!
4- Main Order : When you are ready to place your main order and want your reservation to be shipped together with this main order, then, again you just process with your main order till Checkout part, where you will see your reservation ( you could have multiple reservations and choose any or all of them) :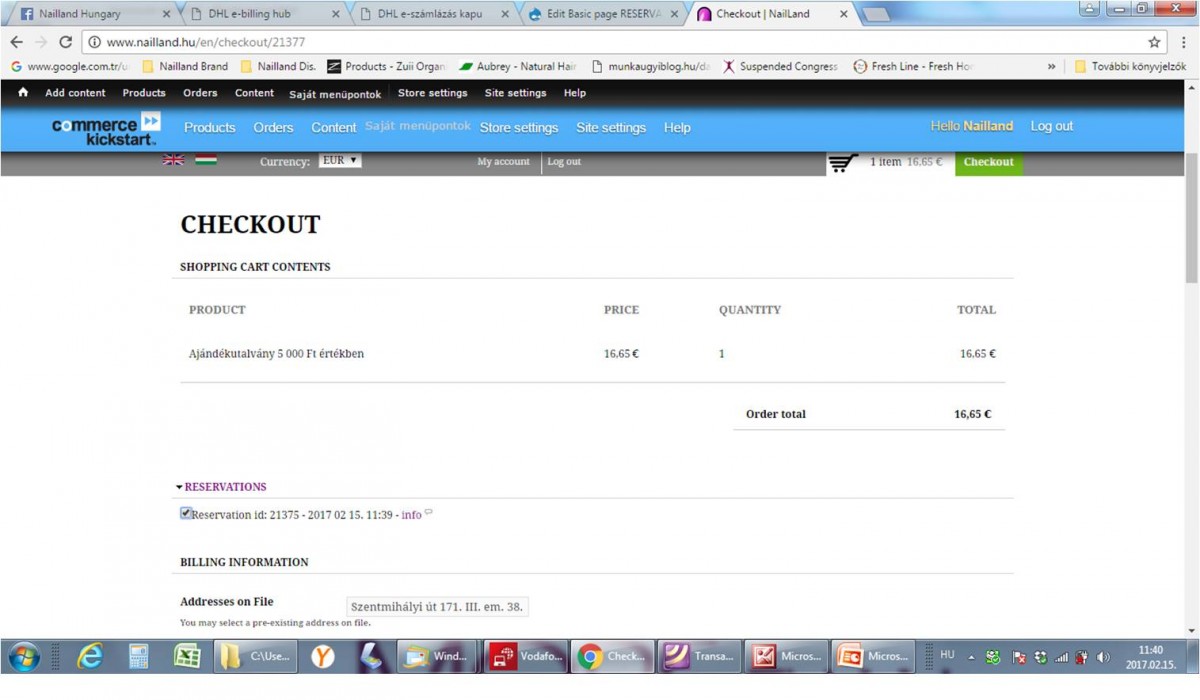 5- You need to click the reservation that you want to be shipped together with your main order and then you complete your checkout.
6- Our system will calculate shipping cost one time, based on your reservation + main order. 
7- When your order status is changed to "Shipped" status, that means we shipped your main order, including your attached reservation(s). You will get a shipping information mail from Nailland and also loyalty point e-mail for both main and reservation order.
8- You could see your reservations on your "main page" part, under My Reservations. After your main order is shipped, then, you no longer see your reservation under this menu.
9- If you have any question or problems related to Reservation, please do not hesitate to contact us : [email protected]
IMPORTANT INFO : 
- You need to finish payment and check out to make a reservation order
- It is not possible to cancel or delete any reservation order, after it's status is changed to " Reserved" 
- Reservation orders will not be shipped, until you send your main order and add your reservation to it!!!
- There is no number limitation for reservations, however, as of September 01, 2017, there is a 3 months of time limitation. It means you need to place your main order and attach your reservation(s) in the following 3 months. We are not able to keep reservation orders more than 3 months.   
HU : 
Lehetőség van termékek foglalására a weboldalunkon most, szállítási költség fizetése nélkül!
Két célból lehet használni ezt a foglalás funkciót:
- ha kombinálni szeretné két rendelését, mert nem szeretne szállítási díjat fizetni kétszer vagy
- ha ingyenes szállítást szeretne
A foglaláshoz kövesse az alábbiakat:
1- A foglalás rendelés ugyan az,mint egy normál rendelés. A rendelésvégén a szállítás és a személyes átvétel helyett a Foglalás (nincs szállítás) opciót kell választani :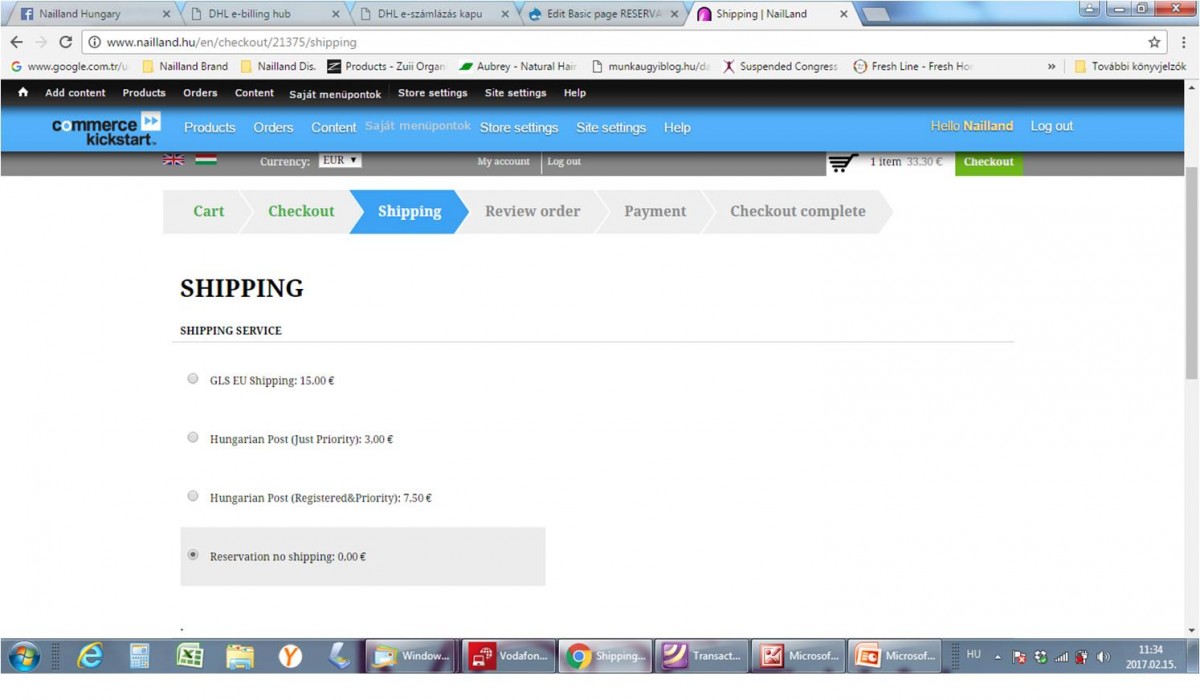 2- Ezután lehet folytatni a fizetést és utána van lehetőség  kijelentkezni-
3- Miután megkaptuk a foglalást összekészítjük és a helyzetet Foglalt státuszba tesszük. Ez azt jelenti, hogy a termék foglalva van az Ön számára!
4- Fő rendelés:Amikor le szeretné adni a fő rendelését és mellé a foglalt rendelését is akkor a kijelentkezés előtt a rendszer felhozza lehetőségként a foglalt termékek rendelését is és itt van lehetősége választani, hogy szeretné a foglalt termékeket is az adott rendeléssel kérni vagy csak egy szimpla rendelést adna le :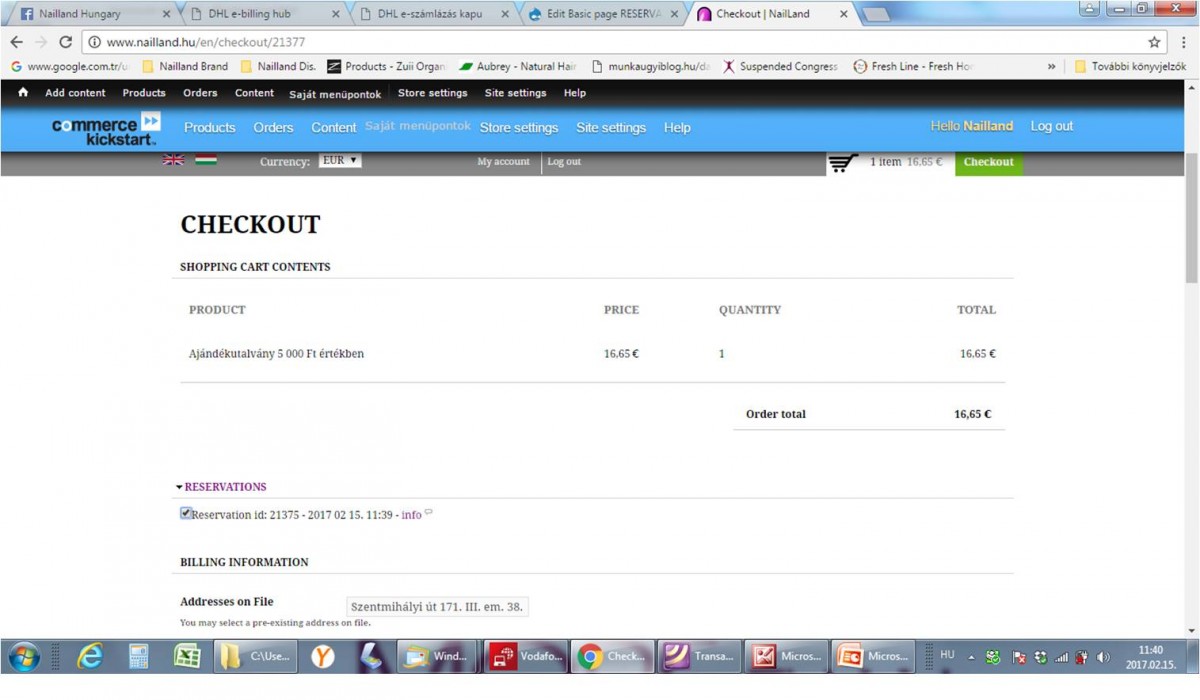 5- Rá kell kattintani a foglalásra, hogy ha azt szeretné, hogy a rendelések együtt kerüljenek szállításra , majd befejezni a rendelést.
6- A rendszer kiszámítja a szállítási költséget a foglalt és a fő rendelésre.
7- Ha a rendelés állapota változik "szállítva" állapotra, akkor az azt jelenti, hogy kiküldtük a rendelést a foglalt rendeléssel együtt. Ezután kapni fog egy szállítási információk e-mailt és hűség pont e-mailt mind a fő és a foglalt rendelésekről..
8- Látni lehetett a foglalásokat a saját fiókban a foglalás rész alatt.. Miután a fő megrendelést szállítjuk, akkor már nem látni a foglalást ebben a menüben.
9- Ha bármilyen kérdése vagy problémája lenne a foglalással kapcsolatban, kérjük ne habozzon kapcsolatba lépni velünk: 

[email protected]

 vagy [email protected]

FONTOS INFORMÁCIÓ!
- Csak a készleten lévő termékeket lehet foglalni a webshopon.
- Kizárólag előre fizetés esetén használható ez a funkció a szállítási díj fizetése nélkül, Utánvételes lehetőség nem lehetséges.
 - 1+1 rendelésből lesz egy fő rendelés -->együtt küldjük a rendeléseket.
 - A foglalt termékeket törölni nem lehet.
 - Foglalt és megerősítve státusz után semmiféle variálást nem tudunk teljesiteni.
- A foglalásoknál nincsen limitálva a rendelések száma.  2017 szeptemberétől az első foglalástól számított 3 hónapon belül le kell adni a fő rendelést és  hozzácsatolni a foglalásokat.